Current EC (Executive Committee)
 President AAPIO
Dr. Raj Gupta is the founder of San Jose Pacific Neurology Center. His has three board certifications Neurology, Clinical Neurophysiology and Sleep Medicine.  Dr Gupta received his Residency in Adult Neurology from prestigious NYU School of Medicine followed by Fellowship in Clinical Neurophysiology from University of Michigan , Ann Arbor , one of the best programs in the USA.
Dr. Gupta is the Stroke Neurologist at O'Connor Hospital San Jose, Good Samaritan Hospital, and Regional Medical Center San Jose and is a member of the American Academy of Neurology, American Academy of Electrodiagnostic Medicine and American Epilepsy Society.
✓3 Board Certification in Neurology, Clinical Neurophysiology and Sleep Medicine
✓Founder of San Jose Pacific Neurology Center
✓On Call Stroke Neurologist at O'Connor Hospital, Regional Medical Center, and Good Samaritan Hospital
07/2006-Present – CEO and President San Jose Pacific Neurology Center PC
07/2020-Present – Vice President AAPIO (American Association of Physicians of Indian Origin)
01/2020-Present – President of Medical Staff regional medical center
01/2018-12/2019 – Vice president/President elect Medical Staff Regional Medical Center – San Jose, CA
01/2016-12/2017 – Chairman Medicine Regional Medical Center – San Jose CA
01/2015-03/2018 – Director EEG lab Good Samaritan Hospital – San Jose, CA
07/2005-06/2006 – PGY-5 Fellowship in Clinical Neurophysiology with EEG and Epilepsy as Primary Track, University of Michigan Medical Center – Ann Arbor, MI
07/2001-06/2005 –Residency in Adult Neurology, New York University – New York, NY
On Call Neurologist – Good Samaritan Hospital San Jose, O'Connor Hospital San Jose, Regional Medical Center, El Camino Hospital Mountain View
Special Training
Video EEG and Long Term Monitoring of Epilepsy Patients
Evoked Potential Studies
Ambulatory EEGs
Routine EEG
Basic Nerve Conduction Studies and EMG
Intracranial Recordings Including Depth and Subdural Grids
Investigational Drug Trials
Sleep Studies
Areas of Interest
Adult Epilepsy, General Neurology, Movement Disorders, Stroke and Critical Care Neurology, Sleep Disorders, Pain Management, Clinical Research, Teaching Students and Residents
 Immediate Past President AAPIO
Dr.Pankaj Vij is the Medical Director, Lifestyle Medicine, Disease Reversal, Kaiser Permanente and Author of Turbo Metabolism
Dr. Padmashri K Srinivasa MD
Vice President, AAPIO
Padmashri Srinivasa, MD (Dr.Shri), specializes in Hospital medicine, Emergency medicine, Regenerative Medicine and Bariatric (Obesity) medicine and offers her services through various hospitals in the San Francisco Bay Area. She is also the Medical Director of Le Reve Regenerative Wellness, the leader in evidence-based, cutting-edge Holistic, Aesthetic and Regenerative medicine therapies.
Dr. Shri completed her residency from Atlanta Medical Center, Atlanta GA, received fellowship certification in Aesthetics and Anti-aging from the American Board of Aesthetic Medicine, San Diego, CA and board certification in Family Medicine and Obesity Medicine.
She is a leader in Hospital Medicine, leading large teams of hospitalist physicians in various hospitals, over 7 years. She has been a former vice chair for the Department of Medicine at Regional Medical Center of San Jose, CA.
She is the recipient of the Andrew Stewart Memorial Research award for her research work in residency and has won the "Physician with the Best Bedside Manners" award from Atlanta Medical Center.
Her clinical interests are focused on Women's health, Regenerative and Restorative medicine in anti-aging, to prevent disease, restore health, preserve vitality and enhance wellness.
Her vision is to forward the field of Regenerative and Bariatric medicine through research and cutting edge therapies that can lead to a healthy, beautiful and a balanced life.
Secretary, AAPIO
Dr. Anjali Gulati specializes in cardiovascular medicine, including invasive cardiology. She is passionate about advances in cardiology that make it possible to help people live healthy lives.
Education
Fellowship
Stanford Medicine
Speciality: Cardiology, Pathology-Clinical
Albert Einstein College of Medicine of Yeshiva University
Speciality: Cardiology, Pathology-Clinical
Internship/Residency
Albert Einstein College of Medicine of Yeshiva University
Speciality: Internal Medicine
Medical Education
Gandhi Medical College & Hospital - Hyderabad
Board Certifications
American Board of Internal Medicine
Speciality: Cardiovascular Disease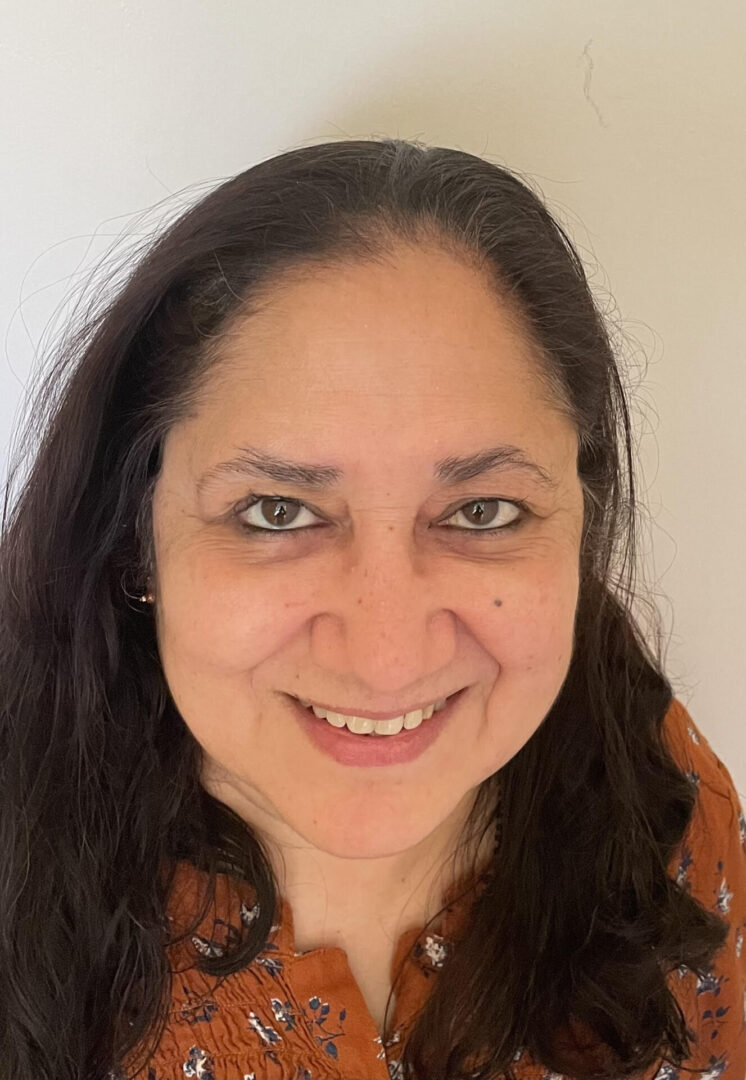 Member At Large AAPIO
Dr. Shashwati S. Kale, MD is a Family Medicine Specialist in San Jose, CA and has over 31 years of experience in the medical field. She is Board certified in Family Medicine. She was trained at University Of Illinois Chicago (1996 to 1999). She graduated from Gajra Raja Medical College, Jiwaji University medical school in 1990. She also did MS in Ob/Gyn from India. 
Internship/Residency
1)University of Southern California, Los Angeles- CA
Specialty: Oral medicine and Oro-Facial Pain - MS Masters Degree
2) AT Still University of Health Sciences, Kirksville- MO
Specialty- Public Health - MPH Master's in Public Health with outstanding Academic Excellence 4.0 GPA
Treasurer, AAPIO
Dr. Kamleshwar Pareek is a current adjunct faculty at the University of the Pacific School of Dentistry.
Dr.Kam Pareek DMD, MPH, MS
Treasurer, AAPIO
Dr. Kam Pareek's specialty is in Oral Medicine and Oro-Facial Pain with a Master's Degree MS and another Master's Degree MPH in Public Health. He is passionate about various developments in Facial neuralgias especially Trigeminal and Glossopharyngeal Neuralgias and community public health. Dr Pareek is currently serving as Clinical Assistant Professor with Dental School in San Francisco CA.
University of London UK - Oral & Maxillofacial Surgery
Medical Education
SMS Medical College & Hospital - Jaipur Rajasthan
Board Certifications Eligible
American Board of Oral Medicine
American Board of Orofacial Pain
Founder:
Indo-American Community Public Health
Elected Member- American Association of Sleep Medicine
Elected Member Delta Omega Society of Public Health
Outstanding Academic Excellence award 4.0 GPA
Outstanding community service award
Various Publications on Headache disorders and TMD